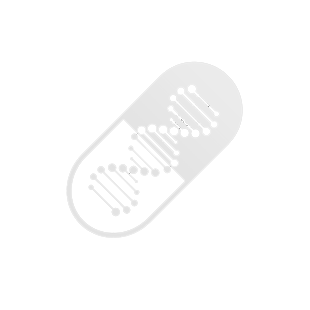 Pharmacogenetics
Genetic testing and medication
At Genolife, we strongly believe in the benefits of integrating genetics into the management of your health.
By partnering with


we can further support you in accessing genetic information that can help guide your clinical choices.
Watch this video to learn more about pharmacogenetics: Introduction to pharmacogenetics
To order your pharmacogenetic test:
Use the following link and enter the promo code "Genolife" to obtain a 10% discount:
* A medical prescription is not necessary to order a pharmacogenetics test.
However, we encourage you to discuss your interest in pharmacogenetics with your healthcare provider so you can receive the medication and treatment that would work best for you, according to your genetic profile.
Also, a medical prescription may be requested by your private insurance if you are asking for reimbursement.
You can download a test requisition here: Pharmacogenetics test requisition
What to expect once you have ordered your test: Inagene – How it works
Learn more about Pharmacogenetics and about this partnership
What is pharmacogenetics?
Pharmacogenetics (or pharmacogenomics) is the study of how a person's genes affect how he or she responds to medications. It is used to help doctors select the drugs and doses best suited for each person. It is part of the field of precision medicine, which aims to treat each patient individually.
Your genes influence how you will respond to different medication. For example, you may process some drugs too quickly and have little or no effects or you may process some drugs too slowly, causing an accumulation and experience side effects.
Why are we partnering with Inagene Diagnostics?
Inagene Diagnostics is a Canadian company with their head office and laboratory located in Toronto.
They provide quality pharmacogenetic testing and interpretation with a quick turn-around time. They continuously update their test panel as well as the interpretations and recommendations which is important since genetic knowledge is continuously evolving.
They are also the only Canadian pharmacogenetics laboratory to hold CLIA accreditation.
Which medication is covered?
Currently, pharmacogenetics recommendations are not available for all medications.
You can search if your medication is covered under Inagene's test here: Inagene – Drug list
Depending on the drug and on the individual, genetics can influence 20 to 95% of the variability
in drug responses.
The field of pharmacogenetics has been around for over 20 years and is expanding rapidly.
Pharmacogenetics has been implemented in several leading healthcare institutions both in the
USA (ex. Mayo Clinic, John Hopkins, Cleveland Clinic) and in Canada (ex. Hospital for Sick
Children).
Hundreds of FDA drug labels already include pharmacogenetics guidance.
More questions? Consult the FAQ