Medical Clinic, Hospital and Healthcare Professional
Whatever your situation, our partnerships are tailored to your resources and needs and according to your preferences and protocols in place.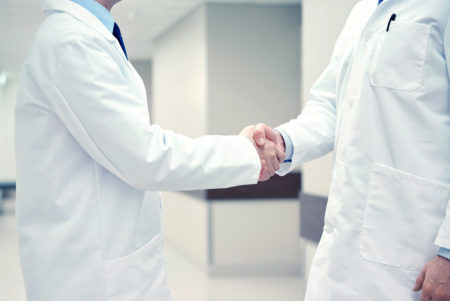 You wish to integrate genetics into your clinical service offer. You can choose a full or partial service program, according to your needs.
Personal and family history assessment (risk assessment)
Pre-test genetic counselling
Selection and coordination of genetic test
Results review, post-test genetic counselling and clinical summary
You wish to refer a patient occasionally for:
A risk assessment and evaluation of relevant genetic test options
Return of results and post-test genetic counselling
You wish to have access to clinical support regarding genetics
Case discussion with a certified genetic counsellor
You wish to add a genetic counsellor to your existing team, whether to fill a temporary or long-term need.
To reduce wait times for a genetic counselling appointment.
Learn more about our services
Contact us for more information about our services or to discuss your needs.